Head office very happy with the footage, thanks so much!
Wendy - NBC Universal
We approached Steve, on a recommendation, to develop some video content for our website and it has been a great experience. Steve and the Team at Caldwell Entertainment made the process so simple for us and provided excellent guidance. The results from our initial 10 videos far exceeded our expectations and we are now in the process of creating another 12 videos. I highly recommend Steve and Caldwell Entertainment.
Michael Parer - Aussie Car Loans
Thank you for doing this (video promotion for "The Dark Tower") for us!
Sonia - Sony Pictures
When we decided to sell our business in 2015, we were introduced to Steven Caldwell. He was to make a video promoting, not only our shop, but also displaying the environment where our business was situated. Steven produced a very professional marketing tool which described our business in such a positive way that even buyers from interstate or overseas could walk into our village and know exactly where they were. We cannot recommend Steven highly enough.
Donna & John Weatherhead - Cold Rock
We are genuinely grateful for your accommodating approach and quick turn-around times. You have been a pleasure to work with.
City of Gold Coast
We had the pleasure of working with Steven Caldwell when he produced a video introduction for our website. We feared the whole process but with Steven's guidance and professionalism it turned out to be no hassle and a great experience. The finished product has helped our website to direct many good prospects to us and to eliminate some of the less professional enquires. Anyone who could make me look good in a video is surely a magician, thank you again Steven.
Geoff Gillette & Co Chartered Accountants
I have had some fantastic feedback. Thanks for doing such a good job :)
Doug - Final Cut Pro Talent Registery

Today Steve Caldwell came to our office to edit some videos on FCP. He was GREAT. He got straight to work, knew his way around FCP, didn't make me feel like a fool (very important), let me watch here and there so I could learn, and generally took the initiative. One session had a range of technical difficulties grabbing audio from my wav files and syncing them with my second camera footage, then adding slides. All done perfectly. In the end we edited nearly a day and half or seminar sessions. I re-booked him to come back for some multi-camera edits next week. We asked for an invoice, which he created on his iPhone as we spoke. Very cool. Anyway, he was a pleasure to work with and I would recommend him without reservation. It's a pleasure to see a young guy building his.... business. If you ever need video work, I can highly recommend Steve
Jamie Hayes - Healthy Inspirations
You've done a great job! Really happy with that
Renee Brimelow - Spectrum Financial
I am really excited to see the whole new look for AC Fitouts. Thank you for being a part of this. I really appreciate all of your wonderful work in putting the video together. You have fantastic ideas and made the process very easy for us. I will happily recommend you to our net work of Business acquaintances
Melissa Airey - AC Fitouts
Great work we all love the commercial
Jenny Williams - Clubs Alive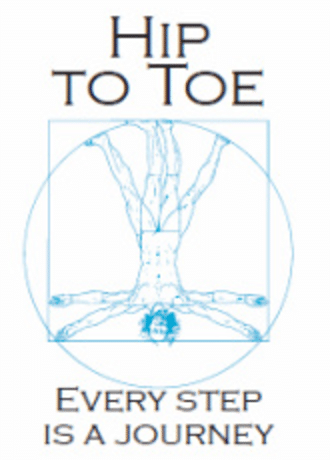 I really love the videos. They have a great feel and flow. Your shots are incredible and this looks so professional. I couldnt be more delighted. Thank you.
Matt Maguire - Hip To Toe
Brilliant and the work is always A+ at an affordable price.
Kelly Lowry - IDTA
Very, very happy with the video, it's brilliant!
Brad Fennel - Studio Qi
Awesome! Stoked. Thank you.
Dan Purkis - Dan Purkis Pest Control
Good reports from QUT and Mark Nelson, both think the video work you did extremely pro.
Mark Street - Media Sensations
I've done two music video clips with Caldwell Entertainment. Steven was very professional, and always responded to my queries promptly. He and his team provided good artistic judgment on shots, animation, and effects, and came up with a lot of ideas. The guys worked very hard, and provided great value for money.
Sam Gaffney - Music Artist
To be honest this is the best music video I have seen in a while. Every action captured and all the background images where on point with the message we were trying to convey. You and your team have done an excellent job, I am very pleased with the finished product. Thank you so much.
Jeanne Ngembe - Mwinda
We are both very impressed and couldn't be happier
Marina & Bram Nicholson
The video looks superb! We're really happy with it.
JP Schembri - The Shazam Experience
Video has been a huge hit today at the show. I very much appreciate that it was all done in time and to such a high standard. I love it. Thanks!
Shantala Zervos - Clarence River Canoes
Really happy with it. I think you have put it all together in the best way possible. Thank you heaps. You did a great job.
Monica Lester - Troy Lester Chairs